Real Estate Agent to our Nerja office
Do you want to be part of HusmanHagberg and contribute to us becoming Spain's best real estate agency?
Real Estate Agent to our Nerja office
Are you a passionate and experienced real estate agent looking for an agency with colleagues and a management that cares and want to help you succeed? Our future colleague is a person who loves to do business, focuses on the customer and just as we do - values a good collaboration with each other, with our sister offices and with all our partners.
For us, it is important that you want to become one in the team and contribute to the positive atmosphere that we have where we help each other and have fun together.
What we offer you:
A nice office in central Nerja
Fixed salary and a generous commission
Computer and mobile phone
Access to the company's carpool
Good development opportunities
One of Sweden's largest agencies and most well-known brands
An extensive data base of clients and leads.
Apart from being sales driven, organized and good at building relationships, you have a driving license and speak Swedish fluently along with good Spanish and English language skills. Local knowledge of the area between from Malaga to Almuñecar where we operate is a prerequisite.
Want to join us?
Send your resume to mariana.grip@husmanhagberg.com
Mariana, Gabriel och Ludvig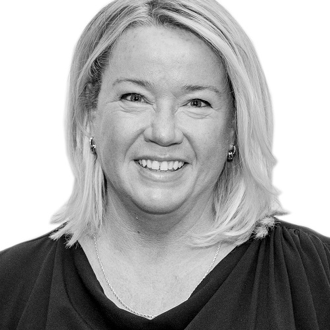 Relaterade jobb
Varför jobba med oss?
Vi är rikstäckande

HusmanHagberg är en av landets ledande fastighetsmäklarkedjor med drygt 100 kontor över hela landet och 400 medarbetare. Men vi nöjer oss inte där- Vi expanderar med cirka 5 kontor per år.

Du skapar din egen framgång

HusmanHagberg har alltid kundernas bästa i fokus och nöjda kunder sprider ryktet vidare. Det ger affärer. Förvaltar du förtroendet och ser möjligheterna i varje möte finns en bra framtid även om marknaden förändras.

Du blir en del av en stark säljkultur

Gillar du att synas kommer ditt namn ligga på våra topplistor, firas på vårt intranet och applåderas på våra Kickoffer.

Du påverkar din framtida inkomst

Vi erbjuder flexibla anställningsformer, möjlighet till att arbeta som underkonsult, partner-/delägarskap och flexibla lösningar för dig som vill bli franchisetagare om du visar framfötterna.
Bli en Äkta, Passionerade Vinnare hos oss!
Vi arbetar efter en tydlig vision; att bli Sveriges bästa fastighetsmäklarkedja och vårt dagliga arbete genomsyras av tre viktiga värdeord: äkta, passionerade vinnare. För oss betyder det att vi brinner för fastighetsmäkleri, älskar att göra våra kunder nöjda och vill alltid vinna i alla situationer.
Om HusmanHagberg
HusmanHagberg är en av landets ledande fastighetsmäklarkedjor med över 100 kontor och över 400 medarbetare i Sverige och Spanien. Vi är privatägda och fristående från banker och försäkringsbolag. Bolaget drivs i Franchiseform.
Jobbar du redan på HusmanHagberg?
Hjälp till i rekryteringen och hitta din framtida kollega.